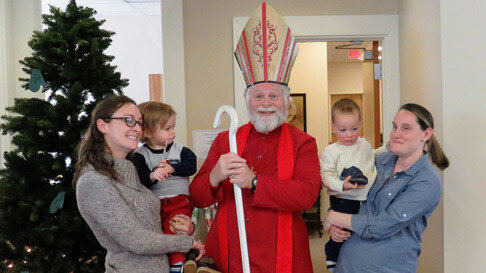 Sunday, December 09, 2018, 10:00 AM - 11:00 AM
St. Nicholas Sunday - We are expecting a visit from St. Nicholas. Families and children are welcome!

This service has a joyful, contemporary mood with updated music and piano accompaniment. Surround yourself with the beauty of God's creation in the open space that is St. George's Chapel in the Parish House.

During the sermon, children will be invited to hear The Good News for Kids, which is the gospel and Bible lesson together. They will leave the service with two adult leaders, returning in time to participate in the exchange of the peace, and receive communion.