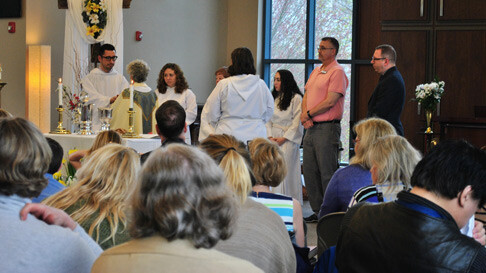 Every Sunday, from 09/08/2019 to 11/24/2019, 9:00 AM - 10:00 AM
The St. Mary's Community comes together to learn, sing and pray on Sundays in the fall.
Won't you join us?
Because of some water damage to the Historic Church, this Sunday morning service will be held in St. George's Chapel until further notice.