The Gospels: Unexpected Good News - Animate Bible #4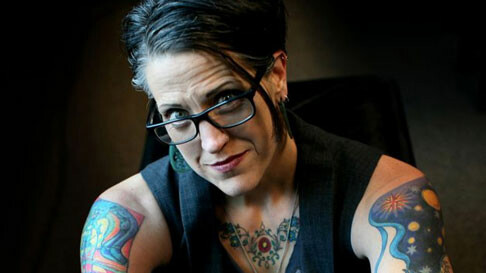 "The beginning of the good news of Jesus Christ, Son of God."
This is the opening sentence of the Gospel of Mark, and Nadia Bolz-Weber's opening sentence in last Sunday's video. For Mark's audience - this is a loaded sentence – and that audience would have heard it and understood "gospel" to mean a military victory and "son of God" to refer to the emperor – who, at that time, was considered the son of God. So they would have been expecting - at the very least - some kind of powerful, military figure.

What they got was John the Baptist ("the crazy desert preacher") and Jesus –
born under questionable circumstances
grew up in an unimpressive town
ate with all the wrong people
touches lepers
and said really disturbing things, like "the first shall be last"
Nadia concludes her video with two important thoughts:

1. Jesus helps us to realize that God comes to us in simple, human things like water and wine, and bodies and bread, and babies and crosses
2. Those who have heard the story become part of the story - we are meant to be agents of that story and of God.
Nadias video was packed with great ideas and thoughts – so if you want to listen to it again – here it is.
Nadia also has lots more to say. Just go to YouTube and enter the search term Nadia Bolz-Weber.
Follow her on Facebook or Twitter as well.
I also highly recommend all the print books listed at the end of this Animate Workshop - Journal page 67.
JOIN US
Next Sunday Jose Morales will be our video presenter. He is a Disciples of Christ minister and a DJ of "house and techno music" in Denver.
He will be talking about genres of the Bible and asking questions like - "Have you ever had the experience of feeling out of step with the Bible? Like the rhythm is off and you can't seem to get the beat? How do you deal with that?"
Everyone is welcome!