St. Mary's News
Harvest Weekend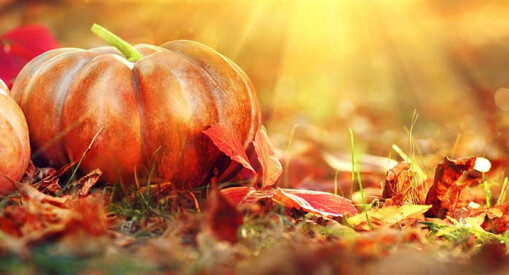 Saturday, November 17th at 6:00 p.m. - Harvest Dinner!

Join us for a spaghetti dinner with all the fixings as we celebrate the spirit and generosity of the St. Mary's community.
Bring your pledge cards!
Help St. Mary's to continue to spread God's love in the world!
Sign up for the dinner in church, or call (401-862-9634) or email ( ) Dave Brierley.
Sunday, November 18th from 9:00 a.m. through 11:00 a.m. - Harvest Sunday!
Come worship with us. We will have the in-gathering of all pledges - giving thanks for all of God's grace and love in our lives. Then crews will gather to clean and refresh some of our buildings and grounds.
---



""How awesome is this place! This is none other than the house of God; this is the gate of heaven."
Genesis 28:17

Transforming Generosity has been the theme for this year's pledging and giving, and as we bring this vital pledge period to a close, it's important to remember that generosity can be transformational.
Generosity can transform our hearts, our community and our church. Extravagant generosity will empower the ministries and missions of St. Mary's to continue to grow and spread Christ's love into the world.
Pledge cards are due by November 18th. We will celebrate and give thanks to God for all God's blessings on Harvest Weekend. Your generosity will have a significant impact on everything that happens at St. Mary's.
For more information about our Pledging Campaign and for a link to online giving, visit our Give page.
Transform your giving. Transform your hearts. Transform your lives. Transform our church.
---
On our way to a holy and spirit-filled Advent
Saturday, December 1st at 2:00 p.m. - Greens Gathering
Come help gather greens for Advent Wreaths! All ages are invited to help with this project - share hot chocolate - and get a special preview of what's coming for Advent at St. Mary's.
Sunday, December 2nd at 9:00 a.m. - Advent Wreath Making
Everyone is invited to make a Advent Wreath. St. Mary's will provide all the materials you need, as well as weekly readings to help you on your way to a spirit-filled Advent season.
---
The Spirit of the Season
The Giving Tree -
The Christmas Giving Tree is one of St. Mary's signature community outreach programs. The Giving Tree will be located in the parish hall starting Saturday, November 24th. It will be decorated with colorful tags.

Please take a mitten tag, purchase a gift and return it to the parish hall, unwrapped, no later than Sunday, December 9th.


The Tree of Lights
Last year St. Mary's started a tradition of building a giant tree of food in our glorious Parish Hall windows. These trees grew throughout the entire Advent Season, and at the end we had managed to collect over 10,000 pounds of non-perishable foodstuffs for the Martin Luther King Center.
"Tis the season to remember those who are struggling - bring your gifts of food - build our tree!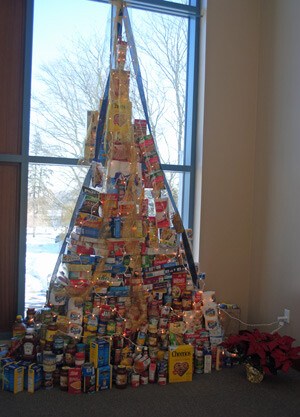 ---
Have you joined us on the journey?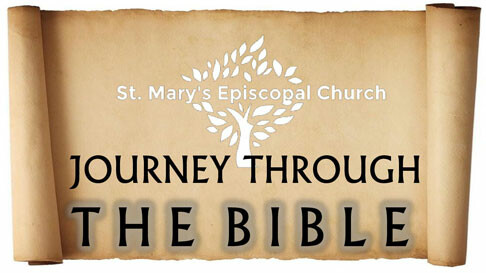 St. Mary's has embarked on a year-long Bible study on Sundays at 9:00 a.m. (with a mirror Adult class on Wednesdays at noon). The text we are using to navigate our journey is called The Path. Please join us at either the Sunday or Wednesday session. Newcomers are always welcome.


If at any point you want to take part and cannot make it to church, you can access The Path for free here.
Won't you come with us on the journey?
---

Learn how to dance on your journey!
Weaving simple, guided movement sequences, and free expressive movement, JourneyDance reconnects you with your innate state of joyous well-being. Led by our Rector, Jennifer Pedrick.

November 16th and 30th at 7:00 p.m.
December 14th at 7:00 p.m.

The cost for each session is $10.00
---
Campaign for the Historic Church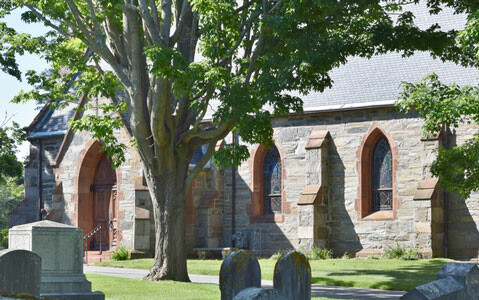 October 2018 update -
St. Mary's has received state approval
to be listed on the State Registry of Historic Sites and
to seek a federal listing on the National Historic Register
The state architectural historian is taking on the research and preparation of the federal nomination. This research will probably take about 6+ months. We then go through another state review to approve the nomination on a technical level. Then it goes to the National Park Service for formal federal review. In general, this whole process often takes another 14-18 months.

Please visit this page for more information and to learn how you can help.
---
St. Mary's Weekly E-News
For all of the details of this week at St. Mary's and more news about what is going on, read our weekly e-news.
---
What to receive our e-news?
Complete the form below.