St. Mary's News
St. Mary's is a community of Christian worship, well-being and service.
Worship
Every weekend St. Mary's offers three different worship experiences, with three distinct styles of worship. Check out our Worship Page for descriptions and details.
Help enhance our Worship Experience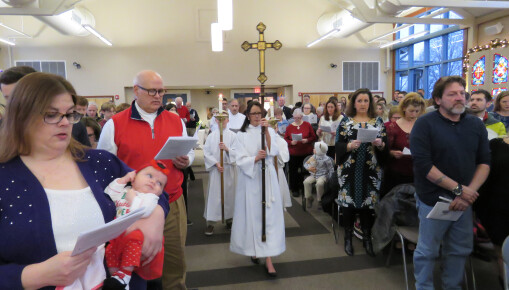 Would you like to gather together to learn, share ideas and help to creatively and practically enhance all our worship experiences. Together we can make worship more transcendent, beautiful and reflective of our community.
If you are interested, contact Jennifer at 401-846-9700, Ext. 103 or email her at .
Looking ahead to Lent


Lenten Sermon Series - Into the Deep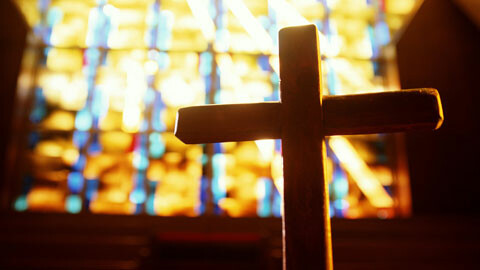 Ash Wednesday - Deep Work
Lent I - Deep Temptation
Lent II - Deep Trouble
Lent III - Digging Deep
Lent IV - Deeply Worthy
Lent V - Deep Love
Palm Sunday - Deep Passion
Holy Week - Deep Truth
Save the date for our Parish Lenten Retreat - Deep Into Love - on Saturday, April 6th, 11:00 a.m - 6:00 p.m.
---
Well-Being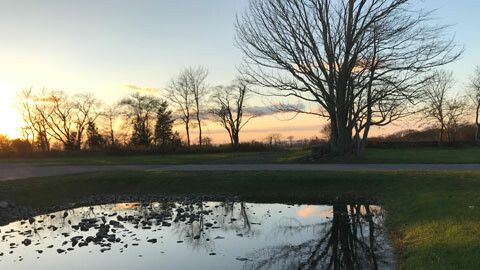 Journey Through the Bible
Sundays at 9:00 a.m. and Wednesdays at noon
We resume our journey through the Bible on January 6th. The text we are using to navigate our journey is called The Path. Newcomers are always welcome.

If at any point you want to take part and cannot make it to church, you can access The Path for free here.
Children's Sunday School follows the same schedule as The Path, and meets in Classroom 1, on the lower level of the Parish House.
Won't you come with us on the journey?
---
Service
"May this shawl enfold you, encircle you and empower you.
May this shawl show you that you are loved.
It is a shawl of protection, wholeness, strength, healing and patience."

All SMC Prayer Shawls include the above blessing.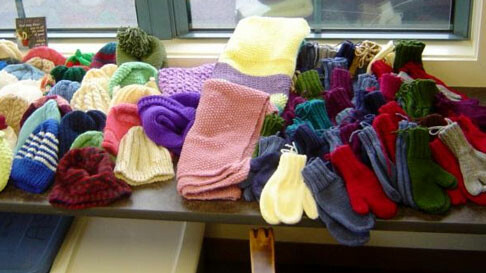 Prayer shawl ministry
The Prayer Shawl Ministry at St. Mary's has been making prayer shawls, hats, scarves and mittens, and baby blankets for those in need of warmth and love for quite a while now. Each item - whether it is knitted, crocheted or sewn - is made with love and concern for the recipient.
The Prayer Shawl Ministry meets on Wednesday mornings at 10:00 a.m. All those who knit, crochet, or prefer some other kind of fiber art, are welcome.
---
Campaign for the Historic Church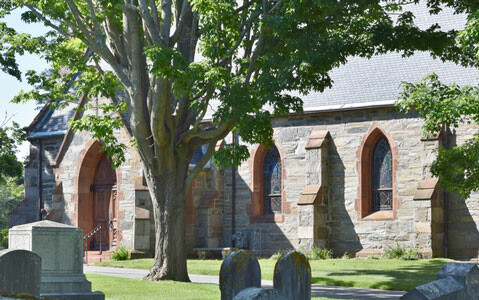 December 2018 update -
By the grace of God, the incredible generosity of the St. Mary's community, and several favorable decisions by foundations, we have made tremendous progress in our fund-raising campaign for the Historic Church.

As of December 15, 2018 St. Mary's has received:
- from donations and pledges - $295,000
- grants from foundations - $255,000
- for a grand total of $550,000!
We can now raise the roof!


Phase II - Replacing the slate roof will become a reality in the new year. THEN we can focus on Phase III, restoring and renovating the interior.
Thanks to all - individuals, families, friends, foundations - for your commitment and generosity to our Historic Church.

Please visit this page for more information and to learn how you can help.
---
St. Mary's Weekly E-News
For all of the details of this week at St. Mary's and more news about what is going on, read our weekly e-news.
---
What to receive our e-news?
Complete the form below.