St. Mary's News



Rediscover the story
St. Mary's is offering a holy and spiritually uplifting series of worship services and fellowship opportunities during this very sacred period in the church's year. Please join us - anytime during Lent or take the journey with us during Holy Week.
Palm Saturday & Sunday: A journey from triumph to trial
March 24 at 5pm; March 25 at 8am - both in the church
March 25 at 10am- in the chapel
Rest and Return - a Mini-Retreat, Palm Sunday 4-6 p.m.
Led by Jennifer Pedrick and Shelley Dungan, this spacious time will include 45 minutes of restorative yoga, silence for meditation, and the opportunity to be nourished by Holy Scripture and Communion.
Registration is required and limited to 30 participants. There is a suggested donation of $25.00, but no on will be turned away for lack of funds. Contact Shelley Dungan at or call 860-965-9995 to register.
Maundy Thursday: A call to community and service
March 29 at 6pm - Community dinner, communion and foot washing
Good Friday: Together at the foot of the cross
March 30 at noon and 7pm in the church
Great Vigil of Easter: From darkness to the Light of Salvation
March 31 at 7pm - begins in the churchyard with the fire of salvation. A resurrection reception will follow the service.
Easter Services: Hallelujah!
April 1 at 8am and 10am. Both services in the church.
For details and other events, please check out our Event Calendar.
---
Living Well Through Lent

Lenten Resources -
Living Compass Booklet - The theme for this year's Living Compass Lenten Booklet is Loving with all your heart, soul, mind and strength, and this theme will be reflected in our classes, worship and other Lenten offerings. Booklets are free to all - be sure to pick one up!
The Good Book Club - St. Mary's is participating in this Episcopal Church-wide Book Club Bible Study. On Wednesday afternoons at noon, from now until Pentecost (May 16th) we'll be exploring and praying our way through Luke's Gospel and the Acts of the Apostles. Bring your lunch and a friend.
If you can't make Wednesdays at noon, you can still pick up a Participant Guide in the Gathering Space and read and study, along with us. There are online links to join the conversation.
The Passion of Mark's Gospel - Flair for the dramatic? We are looking for anyone who will commit to studying the Passion of Our Lord according to Mark and help bring it to life for our Palm Sunday liturgies. Adults and youth welcome! Please talk or email Gabe( ) if you are interested
Maundy Thursday Lock-In - Holy Week begins with Palm Sunday on March 25th and includes Maundy Thursday, Good Friday and the Great Vigil of Easter. Youth and parents will host a lock-in after the Maundy Thursday evening service. This is a chance to experience the well-being that comes from enjoying each other's company and to complete some projects that will enhance our worship in this most sacred time of the year. If you are interested, please email Gabe ( ) or talk to him in person as soon as you can. We will needs parents in attendance.
---
Captivating: Unveiling the Mystery of a Woman's Soul


Captivating continues on Sunday evenings from 6-7:30 p.m. This workshop is for women looking to deepen their level of intimacy with Christ and tap into their truest desires. Captivating is a book-based series that touches on some very deep and necessary areas of reflection for adult women of all ages. Not to be missed!
Contact Michelle Freitas to reserve your spot. Class will be in the Adult Ed. Room upstairs in the Parish House.
---
---
Classes with the Sacred Center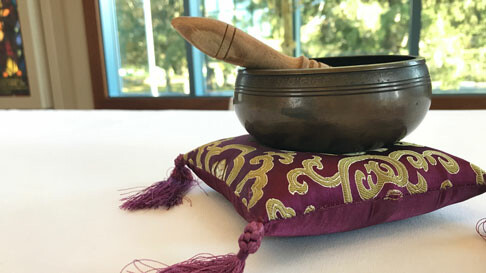 In addition to yoga offered by the Sacred Center, The Sacred Center and St. Mary's are partnering to offer three very special classes or series this winter.
JourneyDance with the Rev. Jennifer Pedrick
An inspired exploration of movement and dance. For the date and time for the next JourneyDance class, check out our Event Calendar. No experience needed. $10 per session

Rest and Return - A Mini- Retreat
A mini-retreat led by Jennifer Pedrick, priest at St. Mary's Church and Shelley Dungan, Director of The Sacred Center. This spacious time will include 45 minutes of restorative yoga, silence for various forms of meditation, the opportunity to be nourished by Holy Scripture and participate in Communion.

Offered to all looking for an embodied faith experience for a suggested donation of $30. Scholarships are available. No one will be turned away for lack of funds.

Registration is needed and space is limited to 30 participants. Contact Shelley Dungan at or call 860-965-9995.

---
Update on the Historic Church
Due to structural problems that have created water and mold damage to the historic church, the historic church is closed at this time.
As of December 2nd, below is the latest on the historic church's situation.
The vestry met on November 30 and we all acknowledge the urgency and importance of resolving all the issues at the historic church.

We need at least two more weeks to gather more information and we will send a letter out as soon as we have a better sense of what is required.

Christmas services will not be held in the historic church this year. We will have a joyful celebration of Jesus birth in the chapel for all services.
---
St. Mary's Weekly E-News
For all of the details of this week at St. Mary's and more news about what is going on, read our weekly e-news.
---
What to receive our e-news?
Complete the form below.