St. Mary's News
Annual Meeting of St. Mary's
�
What we did while waiting for votes to be counted last year at the Annual Meeting. You never know what will happen!
Annual Meeting of St. Mary's
Sunday, February 4th at 11:30 a.m.
(Right after the 10:00 a.m. service.)

Come to the Annual Meeting and see what our vision is for our future, for the historic church and for growing our community.
---
Captivating: Unveiling the Mystery of a Woman's Soul


Sunday January 21st will kick off the first of seven consecutive Sunday evening sessions from 6-7:30 p.m. for women looking to deepen their level of intimacy with Christ and tap into their truest desires. This is a book-based series that touches on some very deep and necessary areas of reflection for adult women of all ages. Not to be missed!
Contact Michelle Freitas to reserve your spot. Class will be in the Adult Ed. Room upstairs in the Parish House.
---
Animate Bible Series Continues
The Animate Bible Study series continues on Sundays. Gabe Giella and Mattie Gustafson are facilitating this 7-week program which includes discussion, video and a very engaging journal. Ideal for adults of all ages, as well as youth.

Journals are not required, but really better for full participation. Journals have already been ordered, but if you want to join the class and would like a journal please email Gabe at . Journals are $15 each. Scholarships are available for anyone who needs one.
---
New Classes at Sacred Center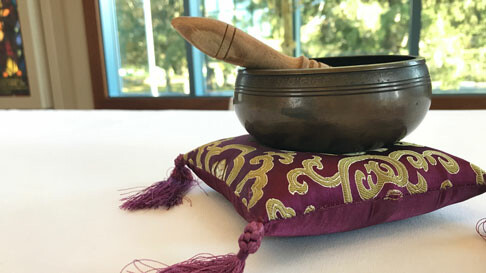 In addition to yoga offered by the Sacred Center, The Sacred Center and St. Mary's are partnering to offer three very special classes or series this winter.

Family Yoga with Jenny Williams
A six week session on Thursdays from 4:30 to 5:30 p.m., beginning on January 11th. Tuition is $75 per family (of any size!)

JourneyDance with the Rev. Jennifer Pedrick
An inspired exploration of movement and dance on January 12th at 6 p.m. No experience needed. $10 per session

Rest and Return
Sunday, January 28th at 4 p.m.
Led by the Rev. Jennifer Pedrick, Gabe Giella and Shelley Dungan, this will be an alternative Christian experience including meditation, reflection, Sacred Movement and Holy Communion. There will be a free will offering.

To register or for more details, visit the Sacred Center website, or contact Shelley Dugan at .
---
Update on the Historic Church
Due to structural problems that have created water and mold damage to the historic church, the historic church is closed at this time.
As of December 2nd, below is the latest on the historic church's situation.
The vestry met on November 30 and we all acknowledge the urgency and importance of resolving all the issues at the historic church.

We need at least two more weeks to gather more information and we will send a letter out as soon as we have a better sense of what is required.

Christmas services will not be held in the historic church this year. We will have a joyful celebration of Jesus birth in the chapel for all services.
---
St. Mary's Weekly E-News
For all of the details of this week at St. Mary's and more news about what is going on, read our weekly e-news.
---
What to receive our e-news?
Complete the form below.