Our Buildings & Grounds
St. Mary's is fortunate to own over 80 acres of land. On some of that land we have built buildings and a cemetery. The Aquidneck Land Trust owns the development rights to some of our acreage which is still left as farmland. The grounds of St. Mary's, whether developed or not, provide an opportunity for people to come and experience the wonders of God's creation.
The map and photos below are to familiarize you with "the lay of the land" at St. Mary's. You can also download this map (in pdf format) to guide you as you walk and explore this beautiful place.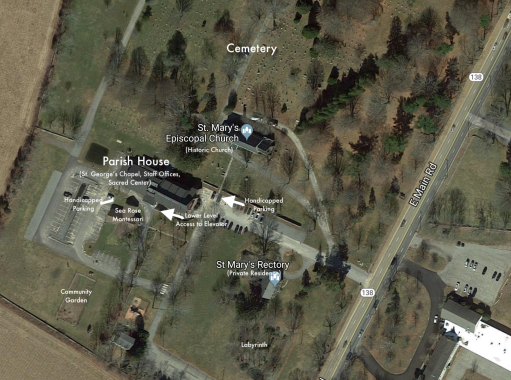 Aerial map of St. Mary's property
The Church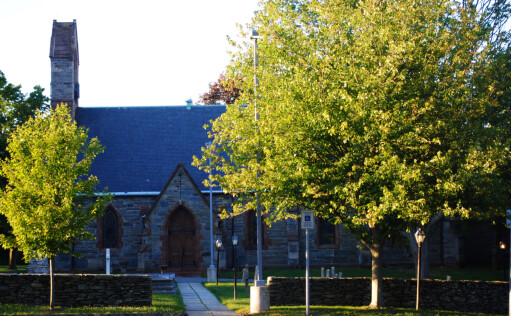 Parish House
Gibbs House *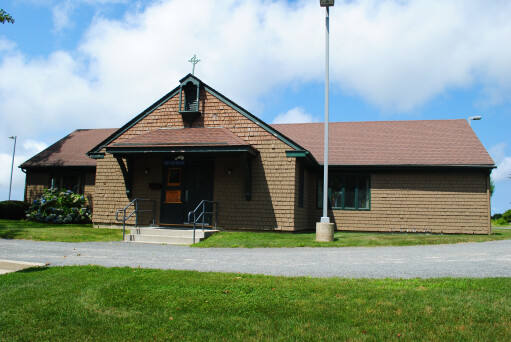 Rectory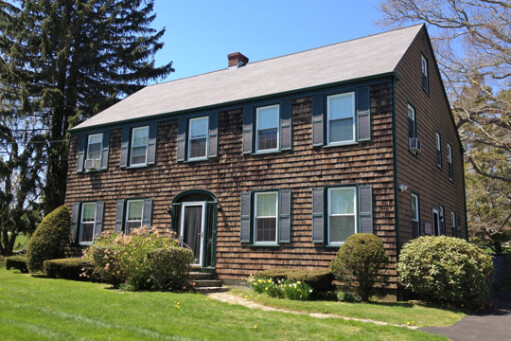 Cemetery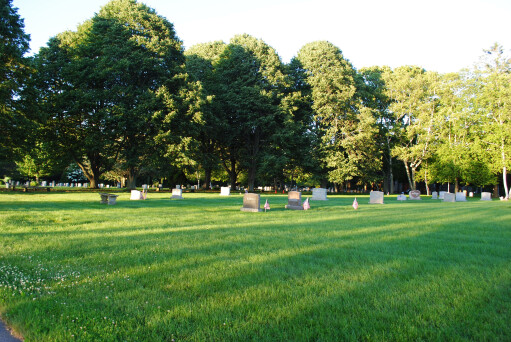 Labyrinth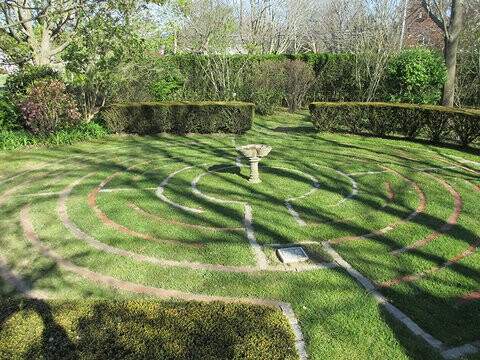 Community Garden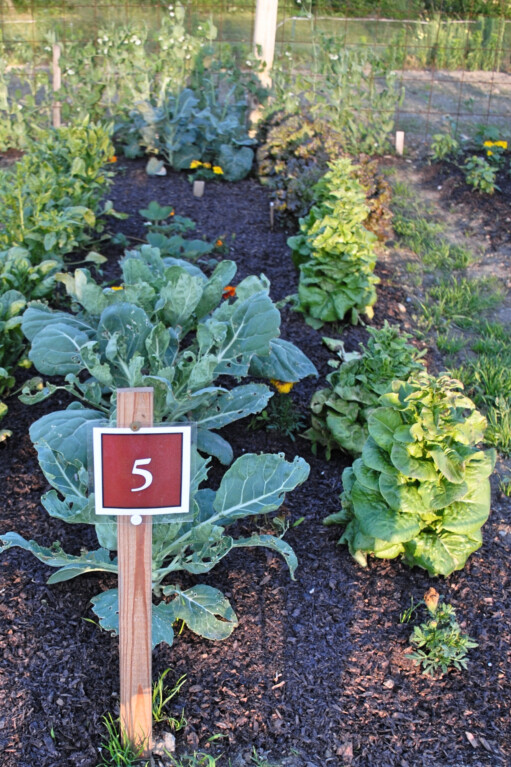 * Gibbs House is home of Sea Rose Montessori.