Our Staff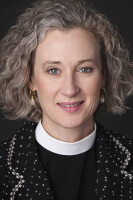 Jennifer Pedrick
Rector
Office: (401) 846-9700
E-Mail:

Jennifer has served as St. Mary's rector since April of 2014. She finds joy in offering spiritual leadership and has a deep appreciation for St. Mary's ability to honor its history and the traditions of the Episcopal Church, while simultaneously offering fresh expressions of Christian faith and practice. In addition to her primary vocation of leading worship in a variety of styles, Jennifer enjoys ministries of teaching spiritual practices and the Bible, leading retreats, supporting those who wish to grow and heal, facilitating Journey Dance™, and connecting St. Mary's with other ministry partners on Aquidneck Island.
She is a Certified Daring Way Facilitator™ and is trained as a Congregational Wellness Advocate. When she is not at church she is likely to be enjoying her family and friends, at the beach, in the kitchen or garden, practicing yoga or travelling.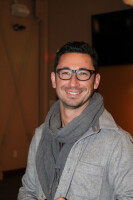 Gabe Giella
Director of Christian Formation
Office: (401) 846-9700, ext. 100
E-Mail:

Gabe is the Director of Christian Formation here at Saint Mary's. With a background in Philosophy and Theology and two years of seminary, he's hosted retreats and workshops, directed worship, and taught religious education for children and adults for over 15 years. Gabe can be found doing anything outdoors, cooking, or taking long walks on the beach—really. When he's not dreaming of the Amalfi Coast, he's enjoying living in Newport, the next best thing!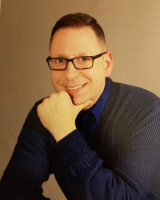 Michael Templeton
Pastoral Musician
Office: (401) 846-9700, ext. 100
E-Mail:

A new addition to the St. Mary's family, Michael is very much looking forward to being received into the Episcopal Church this winter. Michael is a full-time elementary school principal in Providence Public Schools and a part-time adjunct professor of education at Rhode Island College. In addition to making music, Michael finds joy in cooking, practicing his Spanish, seeing theatre, reading, connecting with friends from around the country, and binge watching Netflix series.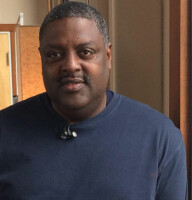 Jon Walker
Property Manager
Office: (401) 846-9700, ext. 100
E-Mail:

Jon has lived on Aquidneck Island for 35 years, working as a carpenter, audio-visual technician, painter, landscaper, herdsperson, and sexton. Jon became our full-time Property Manager in January 2019. Jon's first love is cooking – then traveling. His dream is to travel to more European countries in the next few years. As a personal goal, Jon has been trying to live a simpler life. Life is too short – K.I.S.S. (Keep it simple, stupid!)
Karen Laroche
Parish Administrator
Office: (401) 846-9700, ext. 100
E-Mail: