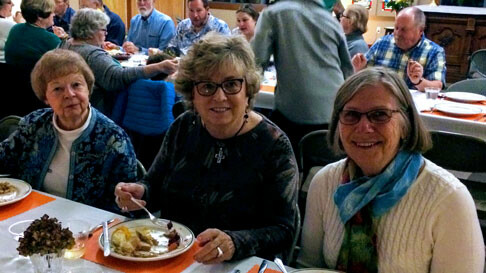 Saturday, November 17, 2018, 6:00 PM - 8:00 PM
Join us for a Spaghetti Dinner with all the trimmings - pasta, meatballs, bread and salad. We are asking folks to bring a dessert to share!
The dinner will celebrate the end of our Transforming Generosity Pledge Campaign and be a prelude to Harvest Sunday - tomorrow - when we will have a in-gathering of pledges and promises for the support of St. Mary's, its missions and ministries.