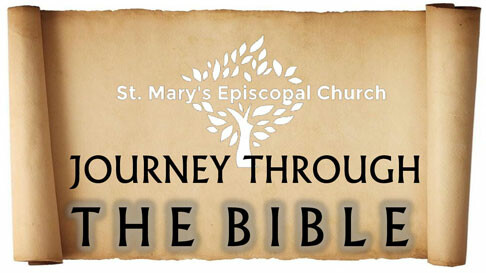 Sunday, October 28, 2018, 9:00 AM - 10:00 AM
The St. Mary's Community is going on a journey through the Bible. This is a journey of great importance, and we welcome all ages to come with us. Those on this journey will meet on Sunday mornings at 9:00 a.m.
Teens will meet in the Adult Ed Room,
Adults and children will meet downstairs. (Teens are invited to have breakfast together.)
To register, and receive a copy of The Path: A Journey Through the Bible, please see Gabe Giella, Director of Christian Formation, or call (846-9700, Ext. 100) or email him at The cost of the program for the year is $20 for each person (of any age) with a maximum of $60 per family.
Won't you journey with us?