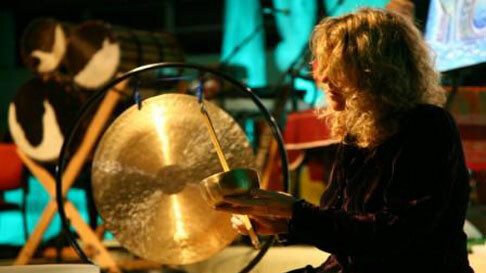 Friday, October 12, 2018, 7:15 PM - 8:30 PM
This program - Sound Healing, with Rosie Warburton - will mark the one year anniversary of The Sacred Center and its partnership with St. Mary's Church.
Journey Dance takes place at 6. Sound Healing at 7:15. Come for Dance. Come for Sound Journey. Come for both. And help celebrate a wonderful and fruitful partnership.
Space is limited - so get your tickets early. Tickets are $15 each and available online at The Sacred Center, or email .