Taking on the Lenten Challenge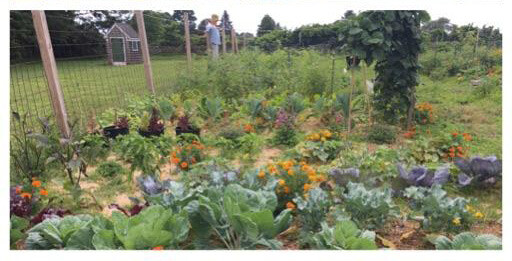 As a follow up to Lynn Carlson's Creation Care Lenten challenge suggestions, I made a list of things I will consider as part of my Lenten challenge and on going lifestyle efforts to better care for creation:
Follow environmentalists on social media. So much eye opening and educational information is available.

Watch documentaries. Lynn's list provides many great suggestions. I watched David

Attenborough's A Life on Our Planet - very impactful.
Read - The Climate Book by Greta Thunberg ("We are alive at the most decisive time in the history of humanity. Together, we can do the seemingly impossible. But it has to be us, and it has to be now".) Available on Amazon or at your Ocean State Library.
Compost - Black Earth makes it easy. It feels good to compost!

Recycle - really recycle!

Grow my own vegetables (plots available in our community garden).

Buy less - buy local.

Use the refill store - The Refill, 42 Spring St., Newport
Support earth clean up through Clean Ocean Access or my own bag walk

Eat less meat

Share info and resource with others!